One of the most underrated musical acts in the last 25 years is Thousand Foot Krutch! From the very beginning, this band has brought energy and drive into their music. They were part of the new music scene back in 1997. They are a great mix of Nu metal, rap rock, and hard rock with in-your-face lyrics to match the intensity. Since 1997, they have churned out eight studio albums, two live albums, and three remix albums.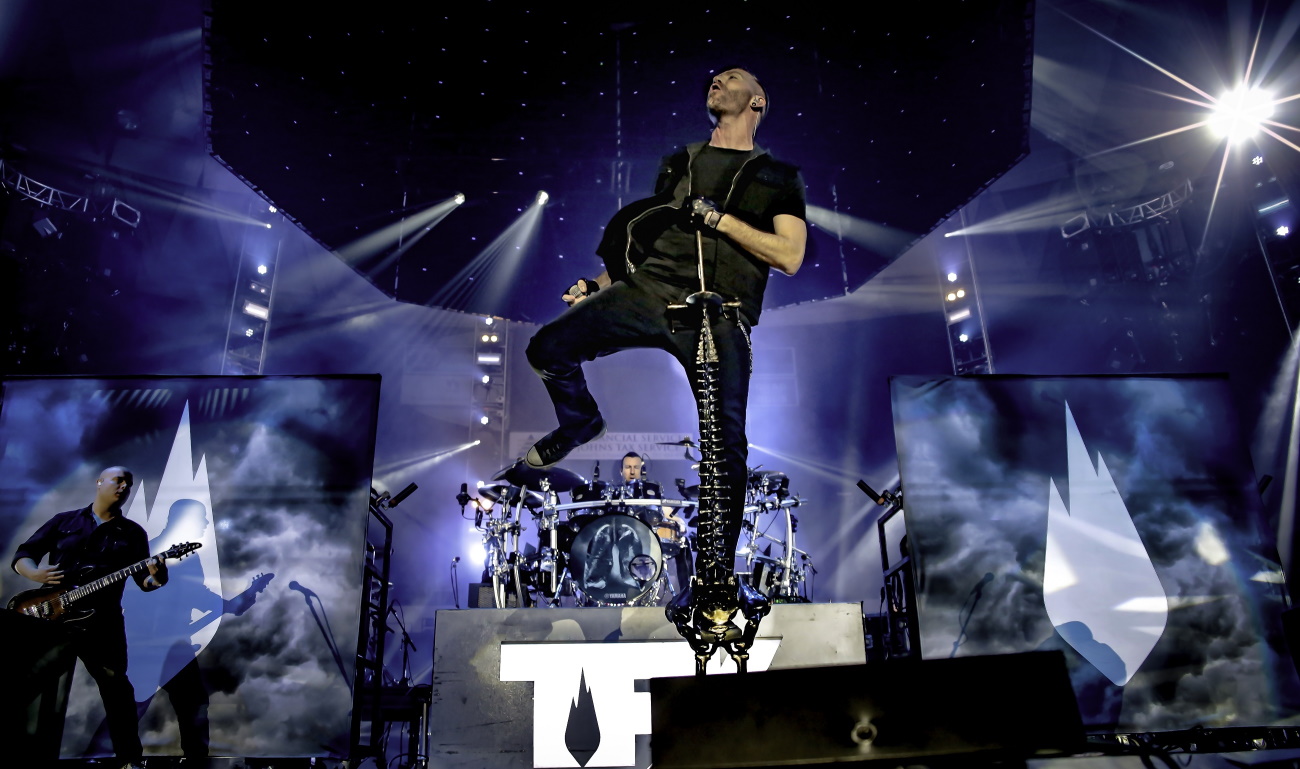 Rap/rock MUST have a perfect blend of both, rap and rock, to sound great. Thousand Foot Krutch has found that "even scale" of musical efficiency - without pulling back on the punch that comes with their incredible, well-written lyrics. From the very start, TFK's sound has come across well produced, and they have stayed committed to churning out incredible songs with melodious tenacity. They will pump you up with enormous energy, and then occasionally, slip in a slower song to truly display their humanity and great writing ability.
Thousand Foot Krutch gets their name from their strong belief - that no matter if your troubles pile up to a thousand feet, God is a crutch you can lean on. Trevor McNevan has been there from the very beginning, and has only grown bolder and more sharp-tongued, when it comes to speaking the truth and encouraging his audience. An album to check out is their 2012 release entitled "The end is where we begin." Songs like "Let the Sparks Fly" and "Light Up the Sky" and "War of Change" will not only encourage you but have the necessary energy in them to use for a great workout.