When you discuss the landscape of Christian rock and how it has evolved over the last few decades, the band that always gets overlooked for its unique impact and diversity is P.O.D.! This band has been kicking out a variety of styles since 1992, including rap, metal, funk, and reggae. P.O.D. started in a San Diego, California basement by drummer Wuv Bernardo and his friend, guitarist Marcos Curiel. Bernardo's cousin, Sonny Sandoval, was brought in for vocals, which kept him busy and preoccupied after the untimely passing of his mom. Sonny's immense love for his mom could be heard best on the song "Thinking About Forever" from P.O.D.'s satellite album. The band later added Traa Daniels on Bass and the name P.O.D. was adopted. They have rolled out ten exceptional albums in their thirty-year history.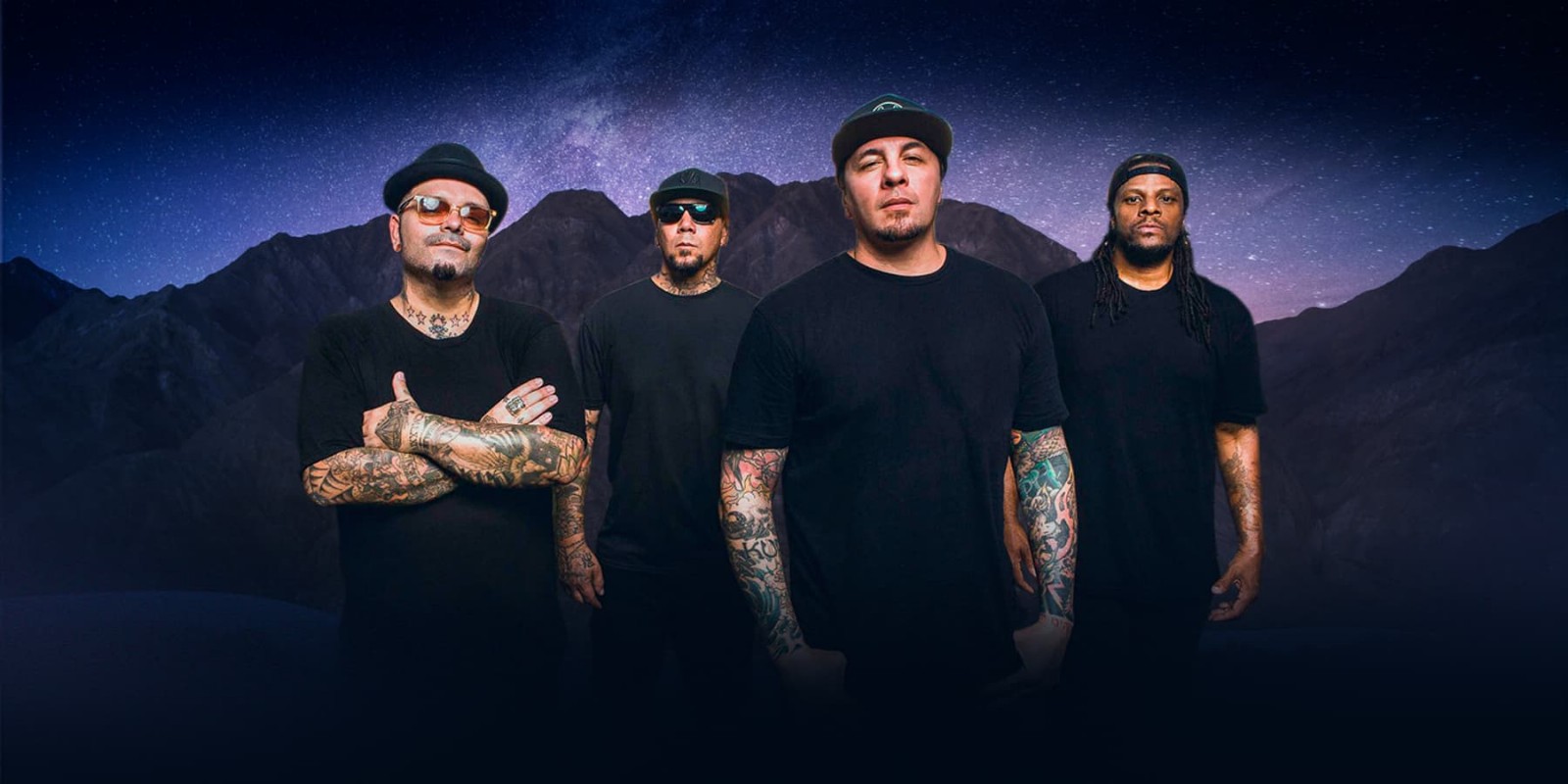 P.O.D.'s first couple albums were a raw, refreshing blend of metal, rap, and funk. They maintained an evangelistic template to their lyrics even though Sonny was dealing with loss and grief. Their style was very tribal and paved the way for nu metal in the early 1990's. P.O.D.'s debut album, Snuff the Punk released in 1994, immediately grew their fan base. At the time, San Diego was not known as a rock town so to this day the band claims they were truly blessed to get the start they did. Their next album called Brown, released in 1996, continued to grow their fan base. In 1999, the band signed with Atlantic Records and released their third album entitled The Fundamental Elements of Southtown. Immediately this album gained national and worldwide traction with its single "Rock the Party," their first video to reach No. 1 on MTV's Total Request Live. The album featured other singles such as "Southtown" and "The School of Hard Knocks" which helped their album reach certified platinum status. 
P.O.D. has always been about unity, love, and the gospel of Jesus Christ. Their name, which stands for Payable on Death, derives from the belief that everyone can have their sins paid for through the death and resurrection of Jesus. They have successfully gained credibility in the Christian market, while keeping a strong presence and following in the secular market. They are influential in both areas. Despite being criticized for their album artwork, certain song lyrics, and overall appearance, P.O.D. has persevered and thrived. Their fourth studio album Satellite solidified their place in rock and roll. This album launched P.O.D. into the permanent spotlight, becoming their most popular and highest selling album! Released on September 11, 2001, Satellite immediately had large commercial success and several singles. One such single, "Alive," was the first to garner the attention of MTV and became one of its best music videos of the year. Other singles like "Boom" and the title track "Satellite" became quite popular themselves. Their next single "Youth of the Nation" immediately grabbed audiences' attention with lyrics about school shootings inspired by the Columbine High School shooting and others. The song was nominated for a Grammy award in 2003. To no ones surprise, P.O.D.'s Satellite album eventually became triple platinum!
In 2003, Jason Truby, formerly of Christian heavy metal band, Living Sacrifice, replaced Marcos Curiel, who left to work on other projects. P.O.D. churned out two more albums in this time, including the single "Sleeping Awake" which landed on the soundtrack of the movie Matrix Revolutions. In 2007, Jason Truby left the band and Marcos Curiel rejoined it, then released the album When Angels and Serpents Dance in August 2008. After a short tour schedule, the band wrote and released Murdered Love which, according to Marcos Curiel, was a resurgence of the band returning to its roots. The record was produced by Howard Benson who had produced Fundamental Elements and Satellite for them earlier. The album had a few singles like "Lost in Forever" and "Beautiful."
Following the album Murdered Love, P.O.D. released an acoustic album featuring some original songs and two more albums, The Awakening and Circles. Both of these albums some singles worth checking out. To this day, P.O.D. wants to unify crowds and make incredibly blended rap / rock. They always look for opportunities to connect with their fans. Some members of the band also are part of a group called Whosoevers who use their music and influence to spread the news of the gospel. The group is comprised of former hard rockers that have found Jesus and turned away from drugs and other vices. Look for them on Facebook and Instagram. For information on concerts and upcoming events, go to http://www.payableondeath.com to subscribe to their updates.